Red Lip Challenge Week #7
Hello!
Well… all good things must come to an end. This is the last week in this series. I decided to save my Besame lipsticks for the end of this series because they have a special place in my heart. Besame combines two of my favorite things; history and makeup. If you don't know anything about this brand I suggest you check out the brands founder, Gabriela Hernandez's full story HERE. I had the pleasure of meeting her a few years ago and was just amazed by her passion for her brand and for recreating colors and products of decades passed. Gabriela seeks out actual vintage makeup to sample and model her products after. If you want a true replica from decades past, look no further. I will include, for this group, the year the lipstick was modeled after. Besides the whole array of products having outstanding formula's, they also have packaging that just begs to be shown off on your vanity. No matter how much love I have for this brand, not all of their products are hits for me.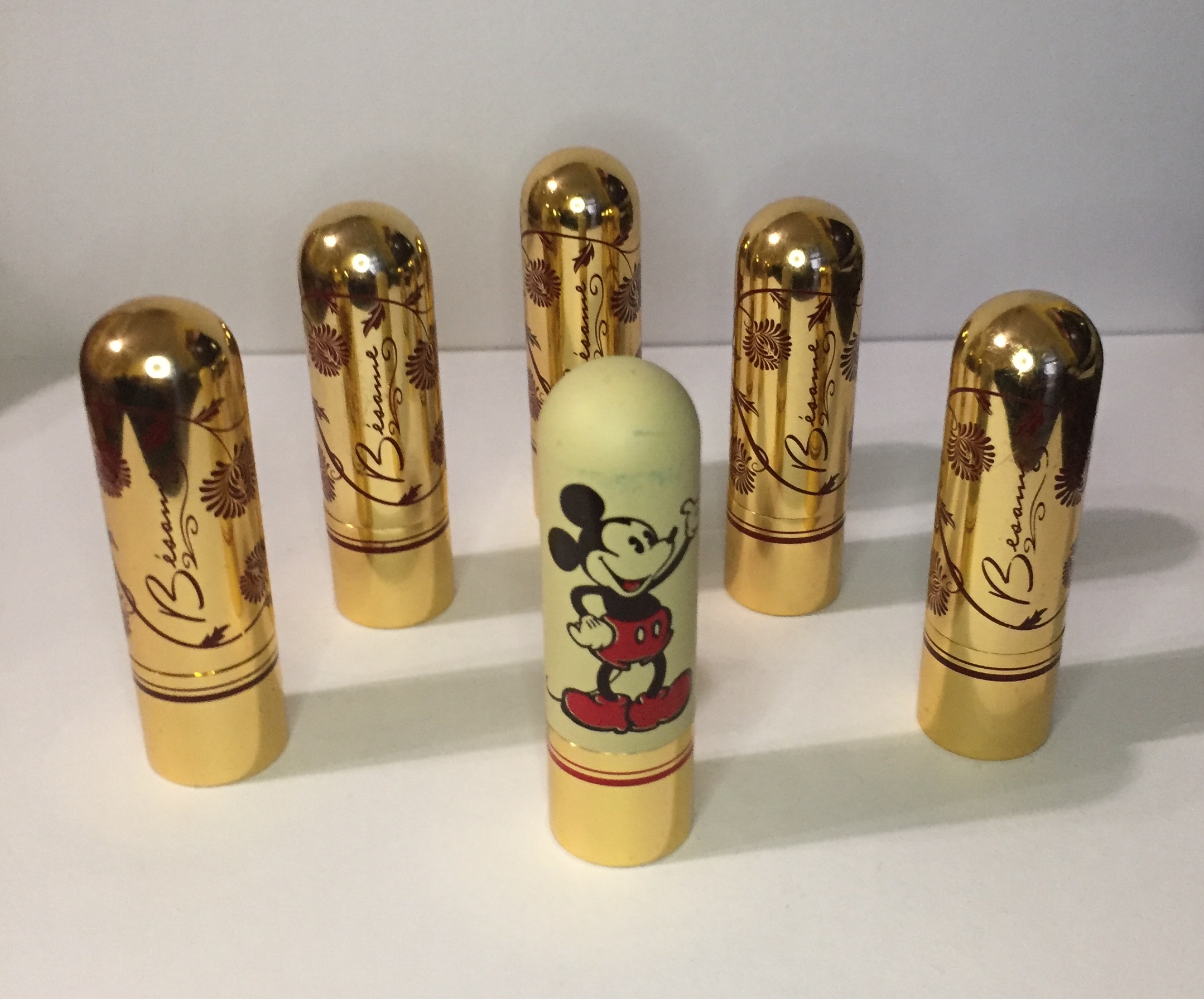 Besame
Shade: Besame Red
Rating: Love
Type: Cream
Year: 1920
This has to be my favorite lipstick in this group of Besame shades. It is that true blue-red that I love so much and the formula is outstanding. Besame suggests applying a thin layer, blotting, and apply a second layer. I have to agree that the formula performs the best when you apply it in the way. The formula feels very moisturizing and last very well when using that blotting application method. The formula has a light vanilla scent that I don't find bothersome or overpowering at all. This is just a great lipstick over all.
Besame
Shade: Victory Red
Rating: Love
Type: Cream
Year: 1941
This is my second favorite in this collection. As is consistent through all these shades, the pigmentation is perfect. One swipe is all you need for full, even coverage. The story behind this lipstick is very interested. This shade is a replica of the lipstick that was issued to Women in the American Military Forces during World War II. I find it fascinating that during this time Women were actually issued a lipstick as well as a nail polish as a part of their uniform… also I find it mildly offensive. Non the less, this is a gorgeous lipstick.
Besame
Shade: Mickey Red
Rating: Love
Type: Cream
Year: 1930's
This is quite a unique shade in my collection. I find myself stumped on how to explain just what it is about this color that makes it stand out from all the other shades I've tried, but it is certainly special. It is also special because it was formulated for the 90th anniversary of Mickey Mouse. This shade matches the exact shade of Mickey Mouse's pants and shoes from the original 1930's cartoon. The only real difference I find, compared to the others on this list, is it is a bit creamier.
Besame
Shade: Merlot
Rating: Love
Type: Cream
Year: 1933
I enjoy the versatility of this lipstick. This photo was taken after a fairly light application. You are able to deepen the shade a bit by applying an additional layer. The formula is consistent with the ones mentioned above. It has great pigmentation, it feels very comfortable, and it wears really well when applied with blotting method I mentioned in the first Besame Red review.
Besame
Shade: Red Velvet
Rating: Love
Type: Cream
Year: 1946
This is probably the most universally flattering red in this lineup. I feel like this a good starter red. If you're new to reds this is a great place to begin your journey. The neutral undertones make it compatible with nearly all skin tones and I find this shade is a little more subdued than most other shades. I find that I grab for this shade the most because it matches just about any outfit. In regards to the formula, it is a little more matte but definitely not drying. In all other ways, it is consistent with my previous analyses.
Besame
Shade: Noir Red
Rating: Love
Type: Cream
Year: 1930
This shade is incredibly dramatic. I love it. It's a definitely a shade you'll want to wear when you are looking to make a statement. Of all the colors this week, this one gave me the most trouble when applying. The picture was taken after applying straight from the bullet. I was traveling when I was testing this shade out and forgot to bring a lip brush. The best method I have found when applying these deep, rich reds, is to use a brush. It ensures a thin and even application which would eliminate the little bit of patchiness you see in the center of my bottom lip in this picture. Overall really impressed with all of the shades this week. I can't say enough good things about this brand and their formula.